In the previous article, we looked at how easy it is to set up a website and attract sales leads (aka future customers). But now, we will look at eight ways to make money with your website.
Websites are great for adding extra income and collecting sales lead contact information. Use advertising, SEO, and social media to drive traffic to your website. From there, you can collect email addresses, promote your products, make sales, accept requests for commissioned work, and earn advertising and affiliate income. Let's break down how to make money with your website into bite-sized chunks.
1. Create a portfolio to show off your talent
First things first, showcase your talent! Start your website by uploading professionally staged, edited, and watermarked photos of your final pieces. If you sell refinished furniture, you are likely already ahead of the game and have staged, edited photos to upload. If not, you can start taking before and after photos of your work to help capture your talents and provide you with content.
Most website builders have apps or widgets that allow you to upload photos to a gallery. Ensure you size your photos correctly to suit their purpose – you want them small enough not to take up too much server space or take too long to download but be large enough to retain the image quality.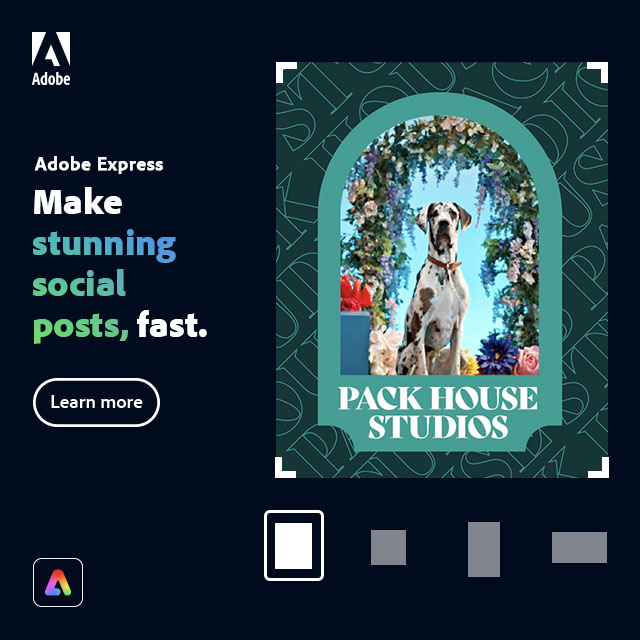 Finished and not edited
I didn't have the room to bring the dresser in the house, so I photographed it outside.
Digitally staged
I added a background and some colour palettes that were complementary to show potential buyers how it would look in their home.
Edit your photos! – editing can make the difference in losing or making a sale. I see a lot of dark photos with poor colour balance posted. These are basic steps you can take to improve your photos. While staging in your home or a dedicated area is ideal, sometimes you can't find a spot. I will digitally edit my photos, if necessary. 
Don't forget to watermark your photos. By watermarking the pictures with your URL or logo, any shared pictures will tell the viewer that they came from your website and are your work. Watermarks are PNG files of your logo, business name, or even personal name overlaid on the photos to mark them as your property. PNG files have a transparent background (when saved that way); you can use them throughout your website as part of your branding strategy.
Not sure how to build a brand strategy? Check out my Business Management course that covers branding and many more fundamental business-building topics.
I use Adobe Photoshop because it allows me to edit every aspect of my images. To create PNG files (and many more) you can use the Adobe Illustrator. Some free websites offer basic photo editing, which may be enough for your purposes.
One of the most obvious ways to make money with your website is to use your website to sell your products. You can accept credit cards and ship items. Local customers can pay and pick up locally. 
Many WordPress users use the WooCommerce plugin for their products – it is a free plugin, and you can add other complementary plugins, both paid and free, to suit your business needs. There are other options, too, depending on the nature of your products. I use ThriveCart because of its built-in affiliate option. 
One of the best ways to make money with your website is to add shipping which will significantly increase your sales area and potential customer base. A lot of furniture flippers or refinishers are intimidated by shipping. 
Check out this uShip video (it should show up beside or below this paragraph, or click the link) and their website here. UShip offers white glove service and even offers an API for your website so you can calculate the shipping costs directly. 
Smaller items can be calculated by adding the packaging dimensions and weight. This step can be finicky – you need to estimate what size of box and the weight of the packing materials in addition to the item.
<- Check out this great scale I use it for the jewelry boxes and small items I sell on Etsy and my website. It can handle up to 440 pounds or 200 kilograms – the trick is balancing items on it. When I need to weigh larger items, I use a larger platform and then tare the scale (zero it with the platform on the scale). The readout pad is separate so you can move it off to the side, if needed. 
Another way to make money with your website is if you do commission work, you can set up a contact form for people to ask you for quotes. The form can be as simple or complex as needed. And you can add a checkbox to subscribe to your email list as well. Other plugins allow people to book appointments or message you directly if you wish.
You can allow the sales lead to submit photos with their request – you may wish to make this mandatory to weed out the looky-Lous and help when pricing the quote.
Blogging is when you document your work methods, products, or related topics in a post (like the one you are reading now). Vlogging is blogging in video form.
Blogs or vlogs serve a few purposes. Blog posts attract people to your website using SEO. This traffic reads your blog posts showing off your furniture transformations, which helps build trust in your work. And while there, they may buy your products or services or generate ad or affiliate revenue.
If your posts solve your target market's problems i.e. things like looking for furniture for storage or specific rooms like a bathroom vanity, you will make money with your website. Use your professionally staged photos and include before photos if you want to show off your skills. Throw in a video link to your YouTube channel (with a backlink to your website). Do not forget to collect contact information on your website from your traffic.
Vlogging can also help you make money with your website. Record your work as you go and post to social media, like YouTube or in short form as a TiKTok/Instagram/Facebook reel. Link to your blog posts to complement the videos and increase your website traffic. If you decide to go the social media influencer route, the more followers you have, the more you get paid and the more likely you can sell merchandise from your website as well.
SEO, or search engine optimization, uses keywords in the blog post. Keywords are words your customers are searching for as a solution to their problems. The more accurately you identify the topics and keywords your customers are searching for, the more likely you will drive traffic to your website. If your blog posts aren't fully optimized with SEO – you will sink to the bottom of the search pile.
5. Promote and sell someone else's products or services
You don't have to solely promote and sell your products and services to make money with your website. You can promote other companies' brands and products as an ambassador. To become an ambassador, you promote a product(s) or brand to your followers on social media. Then companies select brand ambassadors based on the individual's social media presence and branding.
There are likely other factors, but the best way to attract a brand is to promote it on social media through videos and posts of you using that product. Ensure you keep your posts professional and consistent. Most brands only partner with those they consider complementary to their customer base.
There are different levels of representation. You start as a representative – lower on the ladder and move up to ambassador as you become more well-known and gain more followers. To begin, if you can secure a partnership with a supplier, they may offer you a discount or coupon code you can pass along to your subscribers and followers. These discounts will help attract more followers and generate more revenue. Use your website to post the coupons and send them to your subscribers. Sometimes companies will send you free stuff to promote as well. So while it isn't exactly a way to make money with your website, free stuff is a bonus. 
Another way to make money with your website is a spin on this. Become a stockist for your favourite brands and sell their products directly, earning the difference between the wholesale purchase price and the retail sales amount.
Affiliate programs are a great way to make money with your website (and social media). Affiliate programs reward you for providing links and banners on your website, in emails, and posting on social media (and people who click on those links and purchase those items). When you share an affiliate link, anyone who clicks on that link can purchase the product, and you get a small commission for referring the person at no cost to the buyer. 
Ideally, you will promote relevant products. By targeting the same demographics and interests as your target customer, your website visitors are more likely to be interested in the products you promote. And you will make money with your website. Win-win!
I provide affiliate links on this website – whenever I find a product that you might find useful, I post a link to help you find that product easier. Affiliate links are like a custom, curated shopping list for your customers!
Affiliate programs
There are many different affiliate programs – search for products and brands you wish to market using a search engine followed by "affiliate program." Then when you find the program that promotes that product, you can apply to be an affiliate marketer. The product or brand will choose whether or not your business is a good fit. Having a website and website email address (not Gmail, for example) will help improve your chances of approval. Share-a-sale is a popular affiliate marketing platform. 
You can post affiliate links and banners individually or use a plugin to help facilitate placement.
P.S. Furniture Flipping 101 has an affiliate program for qualified students.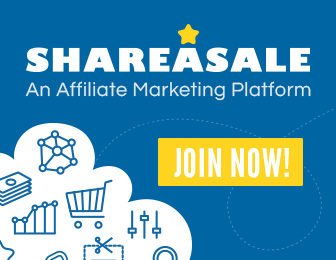 Ads are one of the most common ways to make money with your website. Consider that sites like YouTube pay out millions in ad revenue. There are two types of ads – affiliate banner ads and links and add-ons like Google AdSense. Affiliate links give you more control over placement and advertisers. Google decides for you, and the products and services may be less relevant to your traffic.
I have four forms of ads on my website. I use Google AdSense – they determine where the ads run and an ad inserter that posts my affiliate links. Then, I choose to post relevant content as banners (the boxes with links) and as direct links in the text for products or services that are specific to the topic to provide you with links to the suggested products. 
8. Connect with your sales leads and customers
One of the top reasons to have a website is to collect sales lead emails. And while none of us like spam (don't be a spammer), sending emails is a great way to stay in touch with your sales leads and customers. 
If someone comes to your website and takes the time to provide their email address, keep them engaged by sending newsletters (like I do – sign up here!) or photos of newly completed products and send progress photos or details on the products you used – make sure to include affiliate links and discounts.
The more your contacts trust you and see your products, the more likely you are to make money with your website through direct sales, ads, affiliate links, or ambassador promotions. You can collect contact information with a quick form. Make sure you follow the privacy laws. 
Your sign-up forms must include a check box that permits you to collect the information, and there needs to be a second step where the person confirms their subscription after submitting their email. These steps and a good privacy and cookie policy on your website will help avoid any legal troubles. You must be able to delete any personal information collected (when asked) and allow someone to unsubscribe from your mail services.
Sending out emails may seem straightforward. But you need to incorporate an SMTP service that will facilitate sending the emails – this helps reduce the chances your emails will be marked as spam and sent to the dreaded spam folder. Installing an analytics plugin will help you measure the effectiveness of your email campaigns so you can decide what works and what doesn't. 
You also need to make sure your emails are marked as promotional – if the email is related to a purchase, then those are transactional emails. This is a form of email etiquette and if you don't follow it, your site can get flagged for this violation. Here is an explanation of the difference and how to set up your email. 
The best way to gather email addresses is to offer something people want and build trust. Freebies, like a download, are commonly used, but a drawback with freebies is that the person may want the freebie but not want to receive further communications—ice-cold leads. Coupons or discounts can be effective, but the offer should match your marketing strategy. I offer a monthly newsletter with valuable articles, tips, and tricks relevant to my website visitors who wish to subscribe.
Did I miss any ways to make money with your website? Do you use any of these suggestions to make money with your website? Were any of these ideas helpful? Comment below 👇👇👇